What and Who are the Flying Foodies?
Over the past few years, we have experienced some great adventures while hunting to satisfy the curiosities of our sense of adventure and our taste buds! We welcome you to join us!

What are "The Flying Foodies"?
The concept behind "The Flying Foodies" is for two people to live their best lives by realizing their dreams. By combining their passions of aviation, food, photography, and technology, they follow their hearts and stomachs by flying from their home in Georgia to explore great food destinations.
We prefer to find those small, hole-in-the-wall "gems" that offer great atmospheres and amazing food experiences, but we will visit anywhere that sounds like it can provide some culinary delights. But it's not all about the food; It's also about the backstories and the history that surrounds many of these destinations. History adds flavor to every destination!
And remember, in order to arrive at a destination, you have to take a journey. We want to take you along, as we depart our home in North Georgia, so that you can experience the adventure along with us!


Who are "The Flying Foodies"?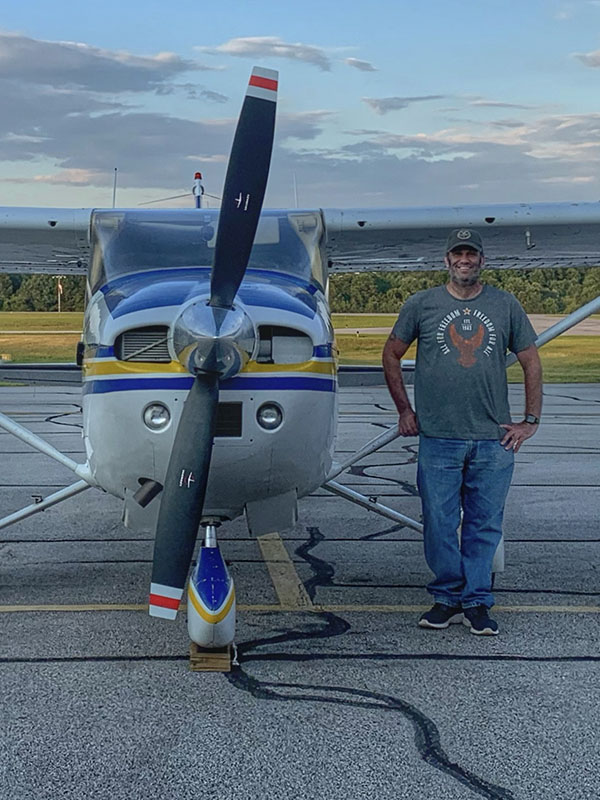 Mark:
The Pilot
The Writer
The Technologist
The Videographer
Mark has loved planes as long as he can remember. Before he could pilot the plane on his own, he was in the Civil Air Patrol and spent untold hours hanging out at the Peachtree-Dekalb Airport (PDK) in Atlanta, Georgia. He took his first discovery flight at 16 years old and it has been tough to keep his feet on the ground ever since. His newest love is Molly, a 1974 Cessna 182P.
Even though he is a Geek in his professional life, his heart belongs to aviation.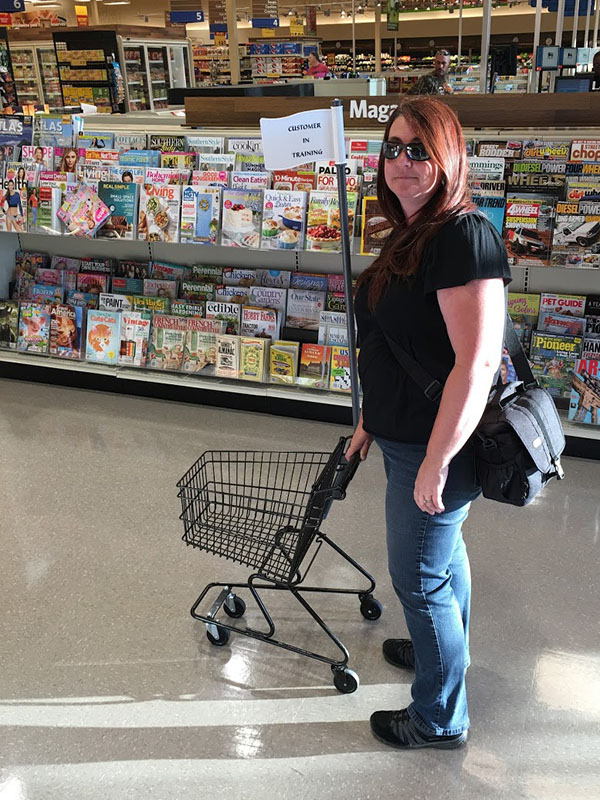 Sharon:
The Photographer
The Plane & Bird Spotter
The Holder of All Things
Sharon loves to fly, but not as the pilot. She is too easily distracted by the shapes of clouds and all of the many other things that she can see outside the window. She can spot other planes and birds, and you will frequently hear her announce "Traffic no factor"!
Sharon is also a Geek in her professional life, but photography is her greatest love.
Buckle Up… Let's Go!
Together, we share a love of aviation, a love of adventure and exploration, and new culinary delights! There are no beaten paths in the sky, and that's exactly what we love about it. Won't you join us?
Our web site is currently being worked on and should be available in the next few days. Be sure to check us out at http://www.theflyingfoodies.com!